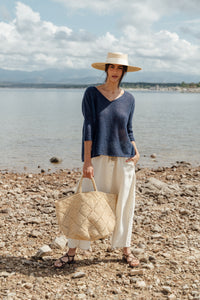 BIARRITZ V-NECK

A perfectly-proportioned V-Neck jumper. Very useful to travel by
airplane, to take with you "just-in-case" when viewing the sunset at the
beach or for between-season days where some layering is still needed.
 
SHOP BIARRITZ
PALERMO SHAWL

A shawl with sleeves that is super comfortable to wear. Perfect over
summer dresses, as a dressing-gown over your PJ's or even on top of the
V-Neck jumper if it is a bit too cold to wear it alone.
 
SHOP PALERMO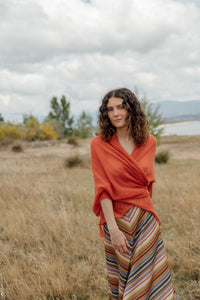 ANA SHAWL
Our stunning triangle shawl is available in a wide range of colours. It
works well over your skin in spring/autumn or over outerwear in
wintertime. It is one of our core models that will enhance your look on
every occasion. Looks fantastic over dresses in special
occasions like parties or weddings. A true "must have"! 
SHOP ANA
COACHELLA SHAWL
A different format with our beloved mohair fabric! Coachella is
essentially a rectangle with apertures that is very comfortable to wear.
You may use it as a scarf, to cover your nightdress while sipping some
coffee in the morning, it can be crossed to keep
you cosy or to add a hippy chic touch to a wedding guest outfit. 
SHOP COACHELLA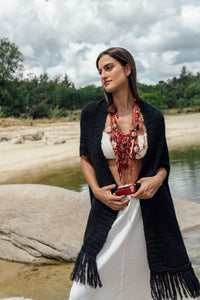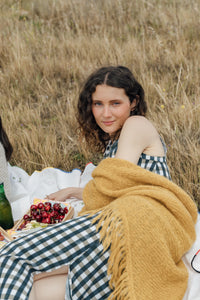 MINI
You have asked for it & we have listened! We finally present the
mini version of our iconic shawl Ana. It is thought for those of you who
look for a daily wear Anauve, with less fabric, more manageable.
Beware, you will wear it non-stop!
 
SHOP MINI